Our Mother's Day Sale happens May 10th – 13th, with loads of pots set up in the studio that will be greatly marked down in price. If you don't find what you are looking for there, and you missed our Customer Appreciation Day, you can still get 10% off the work in the front gallery during this sale.
Our next sale is in November so you won't want to miss this one.
Doors open at 5:00pm May 10th.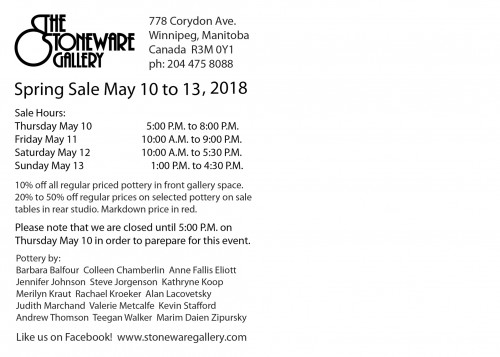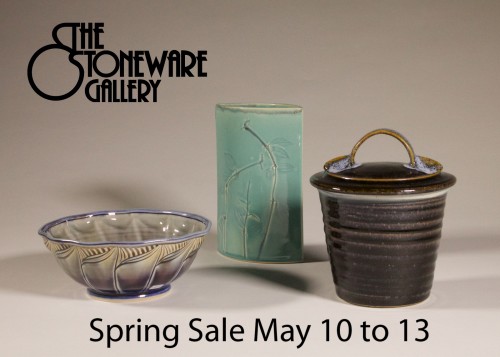 Bowl by Kathryne Koop, Vase by Judith Marchand, and Covered Jar by Andrew Thomson
Note: You must visit the gallery in person for this sale.