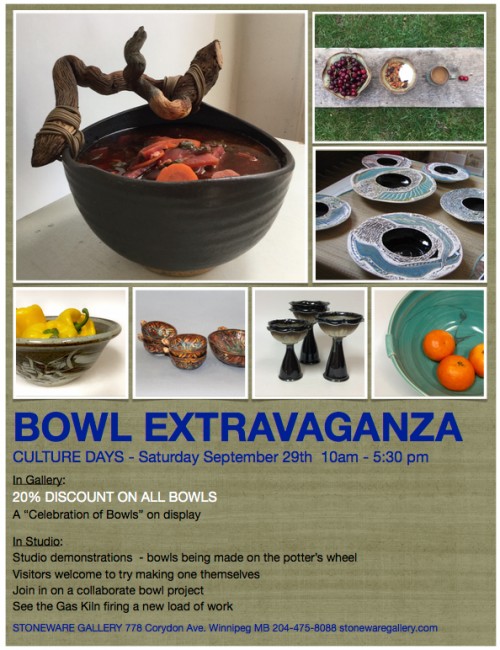 The Stoneware Gallery Celebrates the Handmade Bowl during Culture Days.
On Saturday September 29th, a "Bowl Extravaganza" will be featured in the gallery with all bowls sold at 20% OFF!
Visitors will be welcome into the studio to see demonstrations of bowls being made on the potter's wheel, and will have the opportunity to try making one themselves.
A collaborative bowl project will also be available for passers by to embellish.
And the gas kiln will be on and firing keeping the studio nice and warm, which customers may observe.
Some of our bowls will also be seen in action next door at Aschenti Chocolate, holding chocolate of course!