Join us for our second annual Festival Of Bowls on September 28th, part of Culture Days in Winnipeg.
All bowls will be 20% off that day only, 10am to 5:30pm. (In store only)

In the studio the potters will demonstrate making bowls on a potter's wheel in the afternoon.

Help decorate some bowls and enter a draw to potentially win one as a finished piece.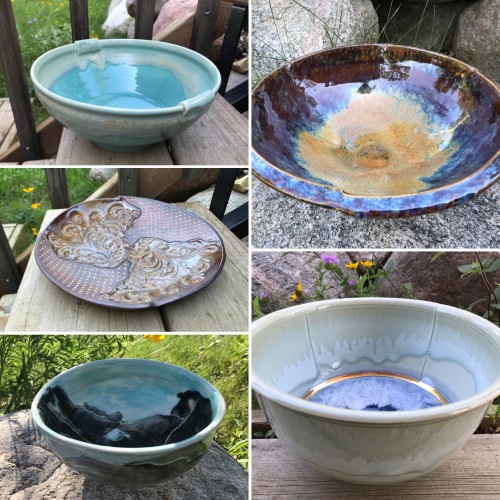 Bowls by: left top to bottom – Judy Marchand, Barbara Balfour, Marim Daien Zipursky. Right top to bottom – Colleen Chamberlin, Valerie Metcalfe.