During our Fall Sale great discounts will be available on pieces set up in the back studio. The pottery in the gallery will also be 10% off.
We will be closed Thursday Nov. 14 until 5pm for set up.
Sale hours are:
Nov. 14: 5pm to 8pm
Nov. 15: 10 am to 9pm
Nov. 16: 10am to 5:30pm
Nov. 17: 1pm to 4:30pm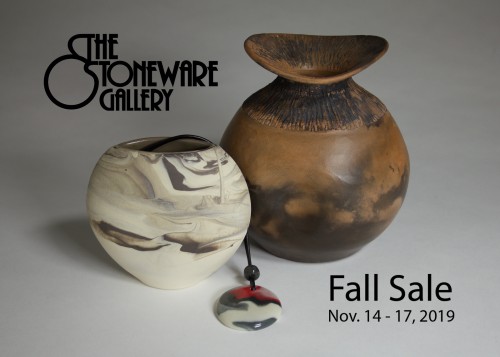 Pieces by: Marbled vase by Rachael Kroeker Smoked vase by Marim Daien Zipursky Pendant by Kevin Stafford
This is an in store sale only.