Come celebrate with us!
.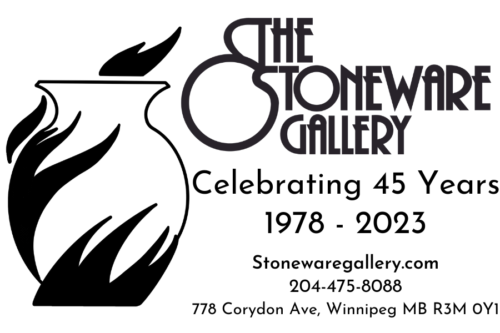 There is much to celebrate!
Approximately 45 artists have shared their artistry at Stoneware Gallery over the past 45 years, with every potter contributing to this successful partnership. Our customers and patrons have helped us reach this milestone. We are very grateful to all of you who have supported our creative process over the years.
Please join us

on 

Sunday October 22nd from 1pm – 3pm

as we showcase a special exhibition of work created to commemorate this wonderful occasion. This opportunity has allowed members to explore new ideas and we are excited to share them with you.
Our celebration coincides with Boutique Week,

October 20th to 30th.

The exhibition will be on display for this week only. Purchases of Exhibition pieces will be available for pick up following the closure of the exhibition.
During Boutique Week all exhibition and regular stock purchases of $45, pre-tax, will receive a free gift. You can enter draws to win a $100 Stoneware Gallery gift card and the grand prize of a shopping spree at participating Boutique Week merchants.
We look forward to celebrating with you!
---